I found this recipe a couple years ago on a message board and tried it out. Turns out my family LOVES these things. They are healthy and delicious, and I am always misplacing this recipe, so I'm posting it here! Surely I can remember that, right? Anyway, give these a try. You can mix them up in less time than it takes to preheat the oven! They're tasty with a big glass of milk.
Protein

Peanut Butter

Balls

Recipe:
2 scoops chocolate or vanilla whey

protein

powder
1/4 cup honey
3/4 cup raw oats
1 cup peanut butter
Protein

Peanut Butter

Balls

Directions:
Mix all these ingredients in a large bowl.
Powder your hands with some flour (to prevent stickiness).
Form into small 1″

balls

and place on a bake sheet.
Place in oven at 375 degrees for 5-10 minutes.
Store remainder in a Tupperware container in the fridge.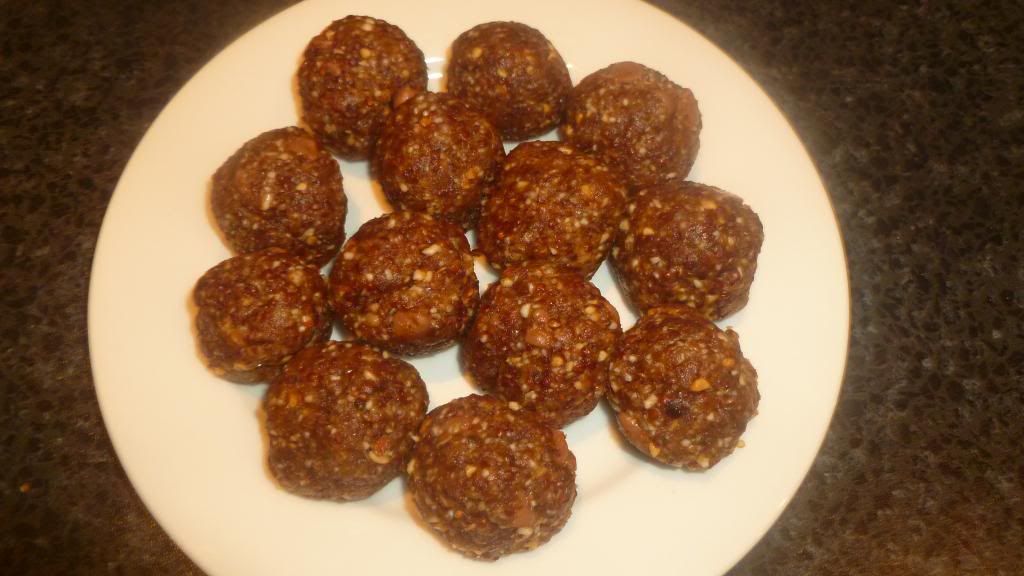 Note: This picture is not mine, and it is not of this recipe. It's a generic pic I found on photobucket.